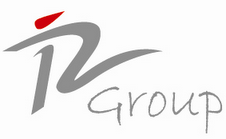 TATHIR ENTERPRISE has started its business in the year of 2003. The initial objective was to open a new era in medical care sector through dimensional changes in product supply and demand to ensure treatment upto International standard.
We have highly motivated marketing team consisting 10 (TEN) members who are dedicated, experienced & enthusiastic sales persons in the field of Cardiovascular products. We import and supply cardiovascular products all over Bangladesh. We bid Tenders and supply products to Government and well known Hospitals & Institutes in Bangladesh. We are also having 3 local dealers in the important divisions (provinces) to cover the market share.
We import & sell DES Stent, CC Stent, PTCA, PTMC, PTRA Balloon and accessories. We sell near about 60 pcs Stents per month and it is increasing rapidly.
We are representing –
PAN MEDICAL -UK, RONTICS-SWTZ, VISIOMED - US, GENTCO MEDICAL-HK, INVETBIO-MED-IND