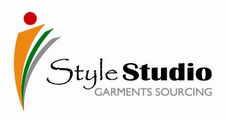 In order to cater to ever increasing worldwide demands for different varieties of garment & apparels for Men, Ladies & Children in indeterminate quantity and quality , we have set up an independent unit to carry on Buying House business, based on our 16 years Manufacturing and Marketing background in the field. We produce high quality apparels for any clothing Brands. We are affiliated to well known & compliance accredited Manufacturing Houses, where our orders are prioritize & the quality standards are maintained at every level. The strong backward linkage network (from Yarn and fabric sourcing/knitting, to dye house, to garment, to print/embroidery) of our sourcing and merchandising teams helps us to tap on extensive range of sources for various categories of garments at very competitive price. We are committed to take any challenges our clients come across and are dedicated to deliver expected results each time with same level of quality, compliance and perfection which has made us preferred service providers in the field.
We bring fresh and innovative approach to Garment sourcing business, acting as a seamless liaison and facilitator between Buyers and Manufacturers.
Our Strength:
Run by highly capable personals, having brilliant technical knowledge and vast hand-on experience in garment & dyestuffs arena, we achieve the combination of speed, efficiency, monitoring & control as an article of faith, to gain both customers satisfaction as well as manufacturers confidence.
The geographical positioning of Bangladesh is the significant point for us, making it a hub for garments & apparel sourcing. Our local presence in Bangladesh under a group puts us on an advantageous position, allowing us plenty of space to work on with.
We have established compact with a selected and professional group of factories, fabric and yarn suppliers, dye houses, printers & embroidery factories, and accessory suppliers, who are working in partnership with us, whole year around.
Our activities:
Style Studio is a One-Stop destination for Garments sourcing in Bangladesh. We are the Apparel Source, Buying Agency, Fashion Knitwear & Sweaters Manufacturing Company. We are a unique company currently dealing with Sweaters, Knit wears & winter wears for Men's, Ladies, and Kids. We are in a strong position to be your source for T-Shirt, Pique Polo Shirt, Top, Bottom, Hooded Sweat Shirt, Cardigans, Short/Long Pullovers, Vest, Muffler & Scarf of various design and compositions.
Accreditations:
We have been working with some of the renowned buyers from Germany, France, Spain, Netherlands, USA and UK like Auchan, Wal-Mart, Guldenpfennig, Daxson, Ritchie, Jomo B.V. Venca, H.Landers etc.