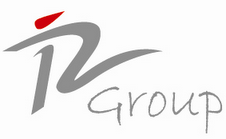 SHENZHEN WINTERWEARS LIMITED is a 100% Export Orient Sweater Factory producing Pullover, Cardigan, Vest, Top, Muffler and Scarf for Men, Ladies and Kids in Acrylic, Wool, Cotton as well as its various composition and many types of composite and fancy yarns. We are experienced in manufacturing and exporting quality sweaters to many countries since last 16 years.
QUALITY POLICY
It is the policy of SHENZHEN WINTERWEARS LIMITED to provide highest quality products of zero defects; Quality that meets or exceeds the buyers' expectations. We are committed to ensure on-time delivery of our products.
COMPANY DETAILS

Name  of  Company    :  SHENZHEN WINTERWEARS LTD
Manpower	     :  700
Floor Space	     :  37, 000 sft
Production Capacity  :  5,000-5,500 DZ/month
Production Item	     :  Knitted Pullover,   Cardigan, Vest, Top, Muffler, 
Scarf etc.

Sources  of Raw Materials	:  In addition to sourcing yarns from local
spinners and dyers,we also source yarns and accessories from India, China, 
Indonesia, Korea,Malaysia,Pakistan,Italy etc.

Membership	     : Bangladesh Garment Manufacturer & Exporters 
Association   (BGMEA)

Banker	             :Mercantile Bank Limited.
Mirpur Branch, Razia Plaza,184 Senpara Parbata,
Begum   Rokeya Sarani, 
Mirpur-10, Dhaka.

Swift No.	     :  MBLBBDDHA015

LIST IOF MACHENERY
Machine	            Quantity		Production
12 Gauge	    350		        4,550 DZ
5/7 Gauge           50		        800 DZ

Besides above noted production machineries, we also have in-house Washing and Finishing facilities for quality finish of the garment as per Buyers' requirement. We are also having associate printing and embroidery facility.